Looking for the closest TaeKwonDo Programs? At Ray Davis TaeKwonDo, we offer four specialized classes that are specific to the unique needs of each group. Our students can advance at their own pace and ability, independent of the class unit.
Whatever your age group and ability may be, we have the perfect martial arts program for you!
Call: (256) 442-8950 for a free session today!
Best of all, our instructors are qualified annually and are completely dedicated to excellence. The four TaeKwonDo programs we offer include: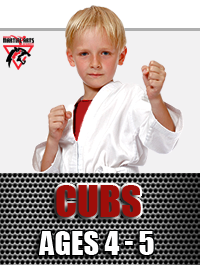 Cubs-
Building a solid foundation of respect, self esteem and discipline can prepare your son or daughter for the daily challenges they face in school, sports and social activities they're involved in.
Our professional Martial Arts instructors care about the quality of the instruction they provide to these little preschool aged students.
This program can prove to be especially helpful if your child shows signs of concern about bullying, peer pressure or other social anxieties.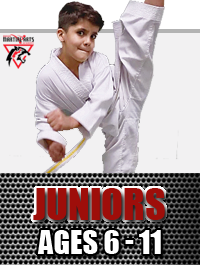 Juniors-
We are firm believers that kids should be trained to defend themselves when necessary. So beyond the effective use of their hands and feet, we also teach self discipline and mental toughness.
Beyond that, these kids learn and display respect, self-control and common courtesy. Now throw in daily physical conditioning and they get the much needed exercise that builds endurance and strength. Our goal is to help develop our young students into confident, respectful Martial Artists.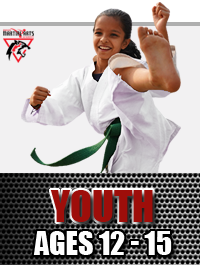 Youth-
At this age, teens need to work on developing a strong mind and body. While learning to kick, punch and block effectively, we make sure they're rooted in self-control as well.
Our instructors are dedicated to helping your teen advance at a pace that meets their physical ability and individual goals.
You will be amazed at the positive effects this class can have on grades, relationships and every day behavior.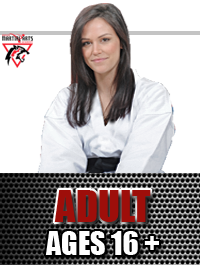 Adults-
You're never too old to improve your physical fitness or your ability to adequately defend yourself. Our adult program is not a one-size-fits-all Martial Arts class and can be tailored to your own goals.
TaeKwonDo can be one of best sources for stress relief and help to put you back in great physical shape. We work your mind and body effectively.
Whether you're a beginner or advanced, an introvert or outgoing, we can help you achieve a whole new level of self-confidence.
We provide the best TaeKwonDo programs for kids, teens and adults.