Martial Arts In Rainbow City, AL
Welcome to Ray Davis TaeKwonDo! For more than a decade, we have been trusted to teach Martial Arts in Etowah County. With an emphasis on physical and mental fitness, we teach real world skills that apply in and outside of the classroom.
Feel Like a Number at your TaeKwonDo School?
Not Here! Schedule a free session today.
Call: (256) 442-8950
Whether you are just beginning your journey into Martial Arts or honing the skills and discipline of your black belt, we will provide the instruction to help you achieve your goals.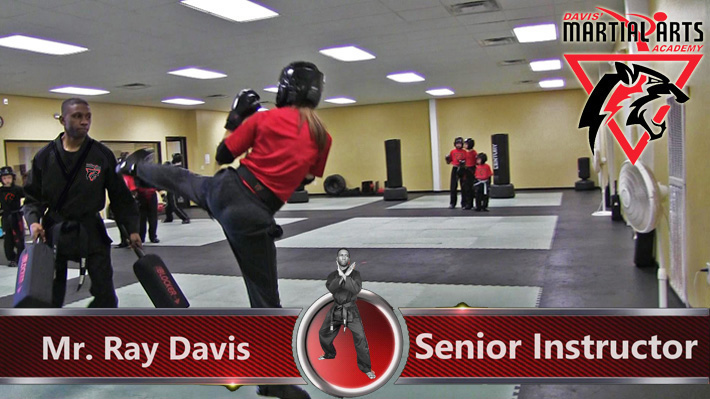 Here you will learn about the convenience, dedication and professionalism of our:
Benefits of Ray Davis TaeKwonDo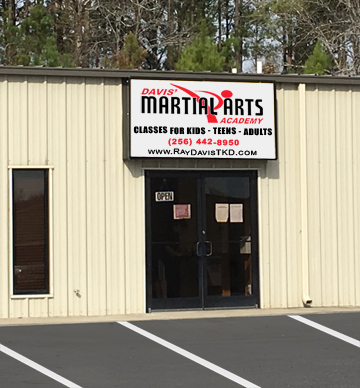 Young, old or somewhere in between, there are many benefits to learning and training at Ray Davis TaeKwonDo. For some, it's the attention we put physical fitness and conditioning. For others, it may be all about how dedicated our instructors are to teaching them effective self-defense. Should you choose to train at our Martial Arts School, you will enjoy these benefits:
Convenient Class Schedules
Dedicated Training Instructors
Clean and Respectful Environment
Affordable Student Rates
Whatever your goals may be, when you train with us, you're training with TaeKwonDo School who will help you achieve it. Along the way, you will increase your self-confidence, physical strength and mental soundness.
TaeKwonDo: Defined
As a very general translation, the Korean word TaeKwonDo can mean "the way of the hand and foot". (Tae) which means "to strike or break with foot", (Kwon) meaning "to strike or break with fist" and finally (Do) implies "way, path or method".
That being said, there is so much more to this form of Martial Arts than something based purely on the physical aspects. Therefore, possessing a strong and sound mind plays a very important role as well. At Ray Davis TaeKwonDo, our instructors place an equal emphasis on training the body and the mind.
In its entirety, those who study and practice it display characteristics of responsibility, honesty, integrity and humility. Add to that a very keen ability to defend themselves should the situation ever arise.
Ray Davis TaeKwonDo is a local TaeKwonDo Martial Arts School in Etowah County, AL.