This is the page where you will find the most updated Class Schedule for Ray Davis TaeKwonDo. Our goal is to make our class days and times as convenient as possible. If you have any questions regarding our schedule, use the contact form on the right or simply call us at:(256) 442-8950.
Newly Arranged Classes
MODIFIED CLASS SCHEDULE UNTIL FURTHER NOTICE.
*Note: Zoom classes will be offered on Mondays, Wednesdays and Fridays. Tuesday and Thursday classes are offered at the Academy.
Ray Davis TaeKwonDo Class Schedule
Mondays/ Wednesdays/ Fridays: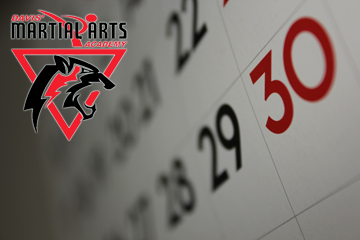 MONDAY ZOOM CLASSES
3:30 PM…..Cubs
4:15 PM…..Jr. White-Yellow
5:15 PM…..Jr. Green & above
6:00 PM…..Youth/ Adults
WEDNESDAY ZOOM CLASSES
3:30 PM…..Cubs
4:15 PM…..Jr. White-Yellow
5:15 PM…..Jr. Green & above
6:00 PM…..Youth/ Adults
FRIDAY ONE ON ON SESSIONS VIA ZOOM
3:30-5:45 PM…..(Must sign up for these sessions)
Tuesdays & Thursdays:
TUESDAY/ THURSDAY CLASSES @ ACADEMY (Must Reserve a Spot)
11:30 AM…Adults (all ranks)
3:30 PM…..Cubs
4:15 PM…..Jr White thru Jr Green
5:15 PM…..Jr Green thru Jr Black
6:00 PM…..Youth (all ranks)
7:00 PM…..Adults (all ranks)